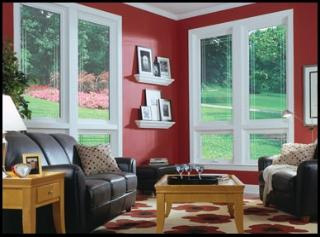 Windows | Contact Us
Dating back to 1952, L.J. Neal & Sons has been defining quality in depth! Being a family-owned and managed home improvement company that has been started on the tried and true "Old World" methods of honesty, quality and master quality, we are recognized in and around the Greater Chicago Metropolitan Area as a leading window replacement and window installation leader. With the company's 63 year association with the areas it serves, L.J. Neal & Sons is celebrated as having the remarkable track record and experience necessary to tackle every one of its clients' home window replacement projects. Regardless of the size or scope of your window installation job, no job is too large or too little for L.J. Neal & Sons. Thus, when anytime our neighborhood friends in St. Charles are searching for the most dependable, honorable and superb home window replacement services, L.J. Neal & Sons is the very name they need to know.
St Charles Window Installation
St. Charles, Illinois has about 33,300 citizens and is located in Kane County and DuPage County. The home to L.J. Neal & Sons is situated in Burbank, Illinois and is approximately 43 miles southeast of St. Charles. It does make logical sense that at any time our St. Charles clients are looking for completely new windows, they look up the specialists at L.J. Neal & Sons. Due to the fact that our in excess of 60 years' relationship with people all over the region, it is not surprising for L.J. Neal & Sons to complete business with the descendants of the St. Charles family members our grandfather handled plenty of years back. That's not just a chance. It is largely simply because that the initial Leo J. Neal set a standard for brilliance that is equally as strong nowadays as it was over 60-years back. The fact is, our St. Charles clients are mindful that they can always rely on L.J. Neal & Sons to not only meet their anticipations for window installation and window replacement, but they do know we will most likely exceed them!
St Charles New Windows
Actually, anytime you have a company like L.J. Neal & Sons that has stood the test of time, handle your replacement windows, you'll be safe of receiving the customer services which you deserve. Furthermore, it is going to be no shock to hear that customer total satisfaction is, always has been, and constantly will be L.J. Neal & Sons' top concern! It is also not uncommon for much of our window replacement and window installation business to be referrals from delighted customers or repeat clients who liked exactly how we did business with them in the past. It is recognized in the business world that not at all succeeds quite like accomplishments, and for L.J. Neal & Sons, it has absolutely been the circumstance! Word-of-mouth has introduced several customers to our door after satisfied customers have referred relatives, good friends and friends from work to visit us for replacement windows. For the brand new windows you really want to have at a price tag you can manage, call up L.J. Neal & Sons, the moment you can, at:  (630) 929-6190. We look forward to assisting you!
St Charles Window Replacement | St Charles Window Installation | St Charles New Windows | St Charles Home Window Replacement | St Charles Replacement Windows