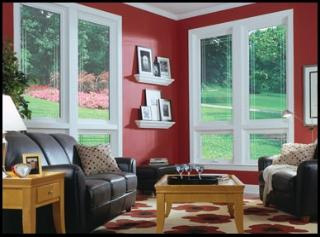 Windows | Contact Us
Since 1952, L.J. Neal & Sons has been pinpointing quality in depth! As a family-owned and operated home improvement company which was established on the tried and tested "Old World" traditions of reliability, quality and skilled design, we are recognized through the Greater Chicago Metropolitan Area as a leader in window replacement and window installation. With the company's 63-year-long relationship with the neighborhoods it serves, L.J. Neal & Sons is best known to have the spectacular experience and track record required to tackle each and every one of its clients' home window replacement endeavors. Regardless of the extent or size of your window installation endeavor, there isn't any task too big or too little for L.J. Neal & Sons. As a result, whenever our friends and neighbors in Naperville are looking for the most dependable, honorable and remarkable home window replacement services, L.J. Neal & Sons is the very name they need to know.
Naperville Window Installation
Naperville, Illinois has nearly 145,000 residents and is found in DuPage County and Will County. The home of L.J. Neal & Sons is located in Burbank, Illinois and is nearly 25 miles southeast of Naperville. It does make logical sense that when our Naperville loyal clients are looking for completely new windows, they search for the professionals at L.J. Neal & Sons. As a result of our greater than 60-years' relationship with people all across the area, it is not too shocking for L.J. Neal & Sons to be doing business with the descendants of the Naperville families our grandfather took care of a number of years ago. That is certainly not just a likelihood. It is mostly due to the fact that the initial Leo J. Neal set a standard for quality that is as powerful these days as it was more than 60 years earlier. Actually, our Naperville clients are knowledgeable that they can rely on L.J. Neal & Sons to not just meet their expectations for window installation and window replacement, but they are aware we will most likely exceed them!
Naperville New Windows
In fact, each time there is a company like L.J. Neal & Sons which has stood up the test of time, take care of your replacement windows, you will be assured of receiving the customer services which you are entitled too. In addition, it will come as no shock to find out that customer full satisfaction is, always has been, and often will be L.J. Neal & Sons' main priority! It is also not strange for most of our window replacement and window installation business to be word-of-mouth from delighted customers or recurring clients who appreciated exactly how we did business with them in the previously. It is recognized in the business world that about nothing succeeds comparable to good results, and for L.J. Neal & Sons, it has absolutely been the instance! Word of mouth has introduced countless customers to our entrance after satisfied customers have suggested family, close friends and co-workers from work to go to us for replacement windows. For the brand new windows you would like to have at a price you can manage to pay for, make contact with L.J. Neal & Sons, today, at:  (630) 929-6190. We look forward to assisting you!
Naperville Window Replacement | Naperville Window Installation | Naperville New Windows | Naperville Home Window Replacement | Naperville Replacement Windows